I'm getting this error on macOS Catalina 10.15.3 (19D76) when trying to run a freshly downloaded Duplicacy Web Edition downloaded from https://acrosync.com/duplicacy-web/duplicacy_web_osx_x64_1.1.0.dmg (the SHA256 sum matches).
"Duplicacy Web Edition.app" can't be opened because Apple cannot check it for malicious software.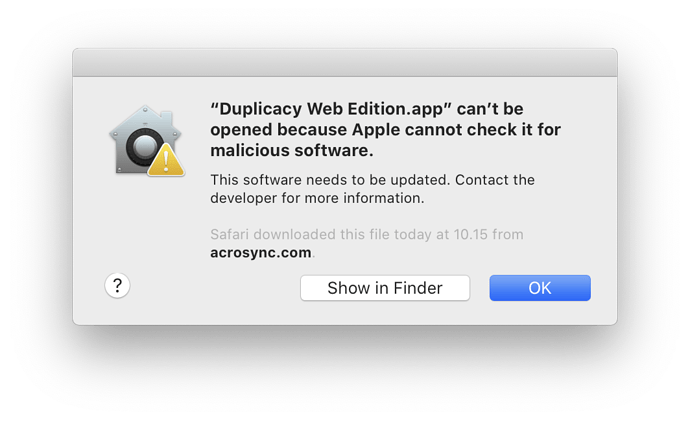 I can work around this by clicking "Open Anyway" at System Preferences → Security & Privacy → General → Allow apps downloaded from.
However, it would be nice to get actually signed packages. Any plans for this?