I have a remote storage mounted to a local directory on my home server (OMV/Debian 10) using rclone mount. I works fine when I cd into that directory: I can access the remote files as expected. However, when I try to add a storage to duplicacy (web), it cannot access that same folder: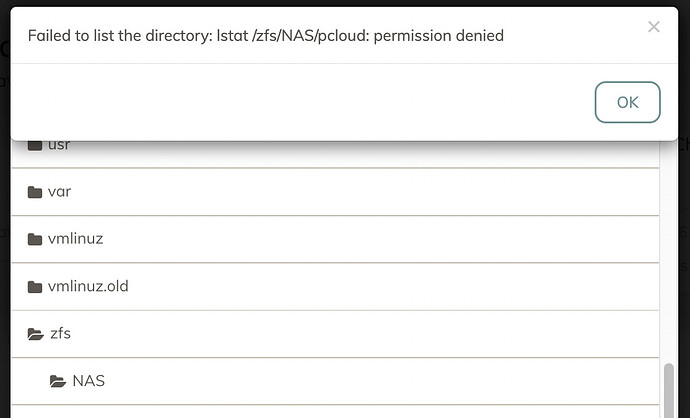 As soon as I unmount the remote storage, duplicacy can access the directory (but won't see the reomote storage, of course). So rclone somehow seems to block access while it is active. Or rather: duplicacy is not willing to access the directory as long as rclone is there (because I can access the directory fine from the command line, so it is not blocked.)
I suppose there is a simple solution that I just can't see?