So both myself and a friend who have Duplicacy setup very similarly are both running into Class C transaction limits on BackBlaze B2 storage.
He hits it more frequently than I do, and I went ahead and setup my transaction limit to $0.01/day (doubling the amount of class C transacations that way) and I still hit 100% usage last night and I guess I'm not sure why.
Here's my Duplicacy config for backing up to BackBlaze, along with prune/check commands.
It faled during the prune, which I run an exhuastive prune one ot make sure we are pruning propely by removing everything that shouldn't be there. – Perhaps the exhaustive prune is the issue though? Looking for some guidance here.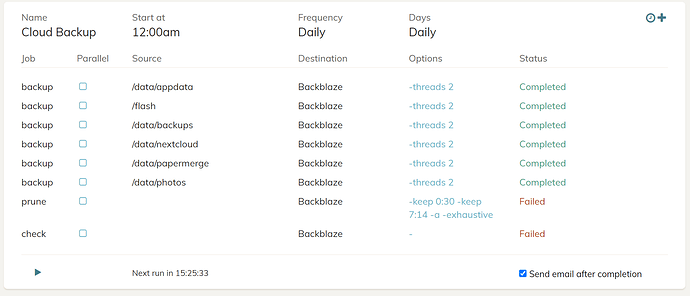 Also here's what my transactions were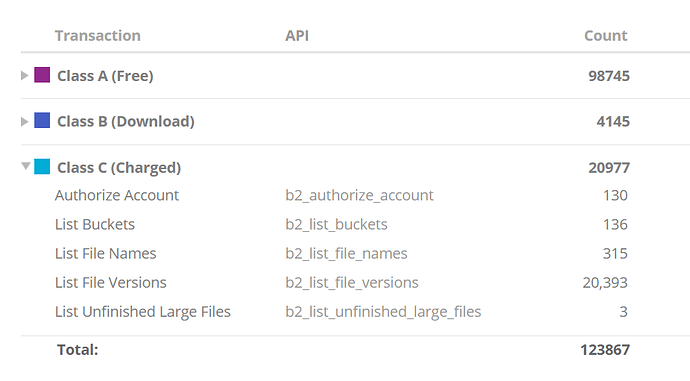 Thank you in advance!