Guys. What does the graph want to tell me? My local backups disappeared? They are still existing.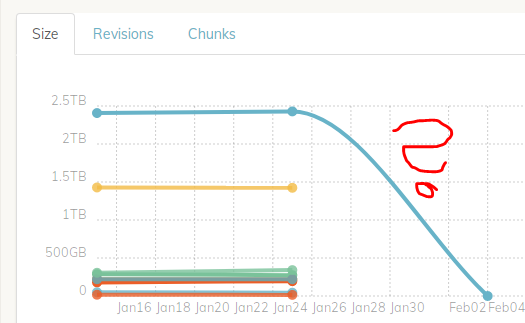 Ahh. For whatever reason the system stopped updating the graph on 01-24
Have you run a check recently?
Yeah that's correct, on 01-25
Weird that it produces such a funky graph but try running them again to see if it fixes it. How often do you run the checks?
Can you check the log from the check job on 02-04?
I've seen something similar before in my graphs. I haven't tried diligently to recreate it; but it seems to happen if a check job starts and finishes while a backup is still running – or something related to the timing of the check job and backup job.