Not touched Duplicacy in quite a while on my server and suddenly it started to fail. I can only imagine it's because of a bug.
As usual, on sunday at 00:00 my weekly prune job runs, but this time it failed after 23 mins
ERROR SNAPSHOT_DELETE Failed to delete the snapshot at revision 11648: URL request 'https://api002.backblazeb2.com/b2api/v1/b2_delete_file_version' returned 400 File not present: snapshots//11648 4_z6ddea1936da5ce3a69ba0f1f_f10204e90a2629f15_d20210101_m100021_c002_v0001143_t002
Subsequently the scheduled daily check was run (01:00), which also failed, this time with
ERROR SNAPSHOT_CHECK Some chunks referenced by some snapshots do not exist in the storage
(in fact there's 534 chunks listed in the log - presumably these didn't get cleaned up by the prune command since it failed prematurely)
Since then there's been hourly backups which completed without error, and i've just come to check b2 this morning, and the snapshot that Duplicacy tried to delete does indeed not exist.
I can only assume there's a bug somewhere, where duplicacy had deleted a chunk, then tried to prune it again.
Backups are done hourly, so Revision 11648 was created 01/01/2021 10:00 am, (11649) is still there, and has 11:00 as the time. Out of all the revisions this year (again hourly), this happens to be the first one left after pruning.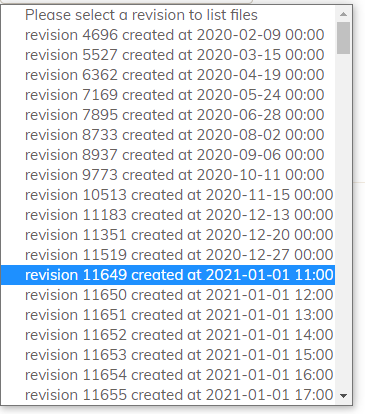 For completeness, my prune job is set to keep one revision per hour up to a day, then one per week up to a month, then one per month up to a year
[-keep 0:365 -keep 30:30 -keep 7:7 -a -threads 30