I am using Duplicacy Web to backup to google drive (My Drive). Having done this, I have noticed google backup and sync now takes a long time to start up, processing 100,000s of files, even though the backup folder is excluded from files to be synced.
Is there a way to use google drive outside of the standard (my drive) something like Computers, where backup and sync backs up to? To illustrate: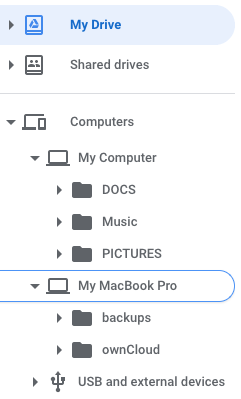 I would like Duplicacy if possible to backup to Computers->My Computer->STORAGE if that is possible.