This beta version is feature-complete. It will become 1.0 after bug fixes.
@gchen So no Windows service support in version 1.0?
4-I could not find a place to input the license on the GUI.
@bkeeper It's on top left on "backup" page … very intuitive

EDIT:
@gchen Find a bug:
I I name existing schedule (on schedule page in menu under clock icon) then "Activites" on Dashboards disappear and are empty
Before naming: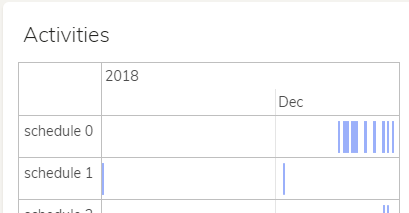 After naming:


And web gui don't allow remove name, so if I want "Activites" back, I have to edit JSON config.