Right now I have to jump through hoops to edit my (if only slightly over-engineered) filter list – moving things around with move up/move down takes ages and wears out my mouse buttons, and the full text still does not fit in the preview window there; selection also behaves weird.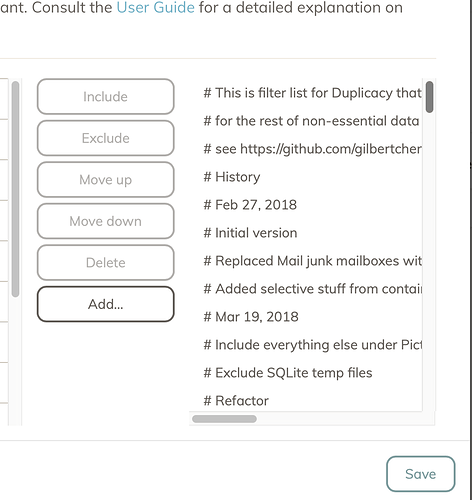 All I'm wishing for here is an Edit… button that would open the filter list in a plain editable text field. That's all. for small edits I would do that right thtere, and for more complicated stuff – I'd copy text somewhere else.
Right now I have to guess where is the filter list on disk and edit it with third party tool. Not very user friendly.
Alternatives – Export/Import list. Or Copy/Paste to/from the keyboard. etc…