Hello, I'm a little confused on how to set up the correct PRUNE with the Webui. I do daily backups and want the following settings:
Keep daily backups for 12 months
Keep weekly backups for 24 months
Keep monthly backups for 48 months
Delete everything older than 48 months
Is this even possible? Could you tell me, what I need to input in the GUI Menu?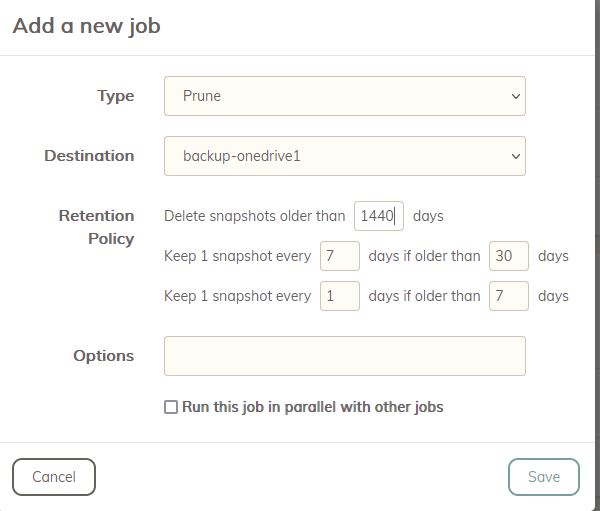 2nd questions:
Is there any disadvantage or loss of speed if I do not use Prune?
Would it also be possible to manually delete snapshots? Let's say I check manually and tell ok, now delete everything which is older than 1 year.
Thanks for your help for a beginner